ONLINE THERAPY AND COUNSELLING SERVICES
Offering online psychotherapy and counselling across Ontario
Online Therapy in Ontario with a Qualified
Registered Psychotherapist
Ready to overcome your mental health struggles? Let us help connect you with a top-notch, Ontario-based mental health professional trained and certified to support you through anxiety, depression, trauma, relationship issues, and more.
Veritas offers new clients a complimentary fifteen minute phone consultation. This is an opportunity for clients to ask questions, discuss availability, and determine whether or not your therapist will be a good fit.
Veritas Psychotherapy and Counselling is a private mental health clinic located in Simcoe Muskoka. We offer online individual psychotherapy services across Ontario.
Why Choose Veritas Psychotherapy and Counselling for Virtual Therapy?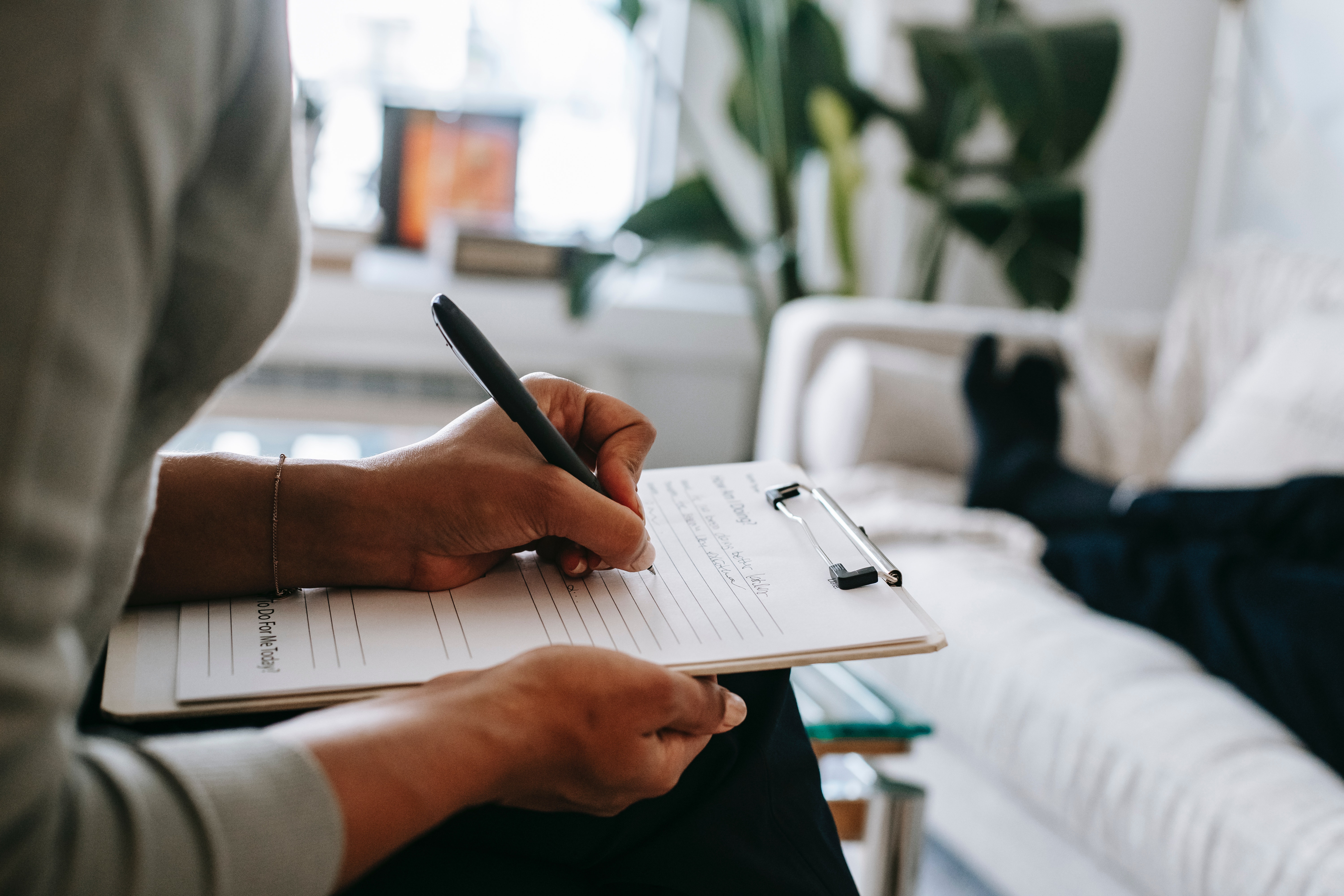 Helping You Get to the Root

We focus on getting to the root of the suffering to help clients gain insight so that they can truly grow, heal, and flourish.
Integrative Therapeutic Approach
An integrative approach to therapy allows treatment to be tailored to the unique psychological needs of each individual.
Secure Video-Conferencing Platform
We provide online individual therapy for teenagers and adults utilizing a secure online video conferencing platform.
Mental Health Issues Treated
Anger Management
Anxiety
Depression
Emotional Regulation
OCD

Perfectionism
Phobias
Relationships Issues
Trauma
And more…
Treatment Modalities
Cognitive Behaviour Therapy (CBT); A short-term, problem-focused form of behavioural treatment.
Emotion-Focused Therapy (EFT); A therapeutic approach based on the promotion of emotional awareness.
Psychodynamic Therapy; Focuses on deep insight into the psychological roots of emotional suffering.
Exposure Therapy; A form of behavioural therapy that helps people manage fear and anxiety.
Meet Joseph
Joseph is the primary therapist at Veritas Psychotherapy and Counselling. He is a Registered Psychotherapist with the College of Registered Psychotherapists of Ontario and is currently completing his Doctorate in Clinical Psychology.
He helps teenagers and adults who feel weighed down by a variety of mental health concerns such as anxiety, depression or trauma. Joseph creates a safe space through his non-judgmental approach, working collaboratively with clients to get to the root of their issues.
Online therapy, also known as virtual therapy, is a highly accessible type of mental health treatment that is delivered remotely over the internet. With the advancements in technology and the increasing availability of internet access, online therapy has become a popular option for those seeking mental health support.
Online therapy is delivered over the internet through a secure video conferencing platform, allowing individuals to receive mental health support from the comfort of their own home or any location with an internet connection.
Online therapy is led by a licensed and experienced mental health professional who has expertise in providing counselling, therapy, and other forms of mental health support.
The primary objective of online therapy is to help individuals enhance their mental and emotional well-being, overcome challenges, and achieve their goals in a manner that is similar to in-person therapy sessions. If you are looking for a professional and effective solution for your mental health needs, online therapy may be the ideal choice for you.
What are the Benefits of Online Counselling and Therapy?
Convenience: Online counselling offers the flexibility to receive therapy from the comfort of your own home or anywhere with an internet connection.
Accessibility: No more waiting weeks or months for an appointment. With online counselling, you can often receive therapy within just a few days.
Anonymity: For some clients, the anonymity of online counselling can be a comfort and a sense of security.
Expanded Availability: Online counselling offers access to therapists from different locations, which provides a wider range of options for finding a therapist who is the right fit for you.
Cost Effective: Online counselling is often more cost-effective than traditional in-person therapy because it does not require transportation costs.
Environment: Online counselling can provide a more relaxed and comfortable environment, which can help reduce the stigma associated with mental health treatment.
Improved Access to Care: With online counselling, clients in remote or underserved areas with limited access to services have enhanced opportunities to receive mental health care.
Flexible Scheduling: With online counselling, you can easily schedule therapy sessions outside of typical business hours, which can be more convenient if clients work or have demanding schedules.
Technology-Enabled: Virtual counselling utilizes technology to enhance therapy, with tools like secure video conferencing and virtual therapeutic activities.
Explore the benefits of working with a registered psychotherapist:
Counselling and therapy can be used to treat a wide range of mental health conditions, including depression, anxiety, post-traumatic stress disorder (PTSD), and relationship issues.
Gain insight and enhance self-awareness
One of the main benefits of therapy is that it can help individuals gain insight into their thoughts, feelings, and behaviours. This can lead to a deeper understanding of themselves, their motivations, maladaptive patterns of behaviour and ultimately, the underlying causes of their problems.
Confidential support
Psychotherapy provides a supportive and confidential environment where individuals can explore and express their thoughts and feelings in a non-judgmental and safe space. This trust is essential for the therapeutic relationship to be effective and for individuals to make progress in their therapy. Additionally, confidentiality protects the privacy of individuals and can help prevent potential harm or negative consequences if sensitive information were to be shared without consent.
Improve coping skills
Therapy can help individuals develop strategies and skills to help them cope if they are feeling stressed or need assistance in managing their emotions such as anxiety.
Improving relationships
Individuals can learn effective communication skills, boundary-setting, and emotional regulation through therapy. They can also better understand their attachment styles and how they may be impacting their relationships. Additionally, therapy can help individuals work through past traumas or emotional injuries that may be affecting their current relationships or self-esteem.
Increase Self-Worth
Many individuals struggle with self-criticism and low self-esteem, causing them to feel unworthy and unmotivated. Therapy provides a safe and supportive environment for individuals to address these challenges and work towards improving their self-worth. Individuals can learn to challenge negative self-perceptions and build resilience.
Empowerment
Therapy provides a unique opportunity for individuals to take control of their lives and live according to their values. By working with a trained therapist, they can gain a deeper understanding of their thoughts, feelings, and behaviours, and learn to identify and challenge the limiting beliefs and negative patterns that hold them back. Therapy empowers clients to develop new perspectives, skills, and coping strategies to navigate life's challenges and achieve their goals.
Personal growth
The ultimate goal of therapy is to help people to work out personal issues to reach their full potential, achieve their life goals, and live fulfilling, meaningful lives. Therapy can help individuals identify and work through personal issues that may be holding them back and can aid in achieving personal growth and self-actualization.
Contact us for your free 15-minute consultation.
Frequently Asked Questions – Virtual Therapy in Ontario
Does online therapy work?
Yes. You will receive the same quality of therapy services that you would receive with an in-person therapy session.
How are online therapy sessions delivered?
Once you book a day and time for your online therapy session, you will be emailed a link with instructions for your online session.
Are online therapy sessions secure and private?
Yes. Online therapy sessions are delivered over a secure online platform that is fully compliant with HIPAA and PIPEDA privacy standards. 
What equipment or technology is required for online therapy?
Clients will require a computer, laptop, tablet, or phone equipped with a web camera and microphone. Online therapy sessions also require a stable internet connection. Our secure online platform is best supported by Chrome and Firefox. 
What if I live with other people?
While it is somewhat more challenging to find privacy when you live with other people, there are options to creating a private environment. Many clients have found the following possibilities helpful:
Going into a separate room and closing the door

Sitting in your car to complete the online therapy session

Using white noise such as a fan or quiet music to block out sound

Using headphones

Schedule your session when you know your housemates will be out

Ask the people you live with for privacy
Will online therapy be covered by my insurance plan?
Online therapy services provided by a registered psychotherapist are not covered through OHIP. If you have coverage through a private health benefits program, they may fund your online therapy sessions in part or full. Following payment, you will be provided with a receipt which may be submitted to your insurance provider for reimbursement.
It is recommended that you confirm coverage with your insurance provider prior to booking your first session. Ontario also recognizes registered psychotherapists as medical practitioners and as such their services may be claimed on your income tax return under the medical expense tax credit.